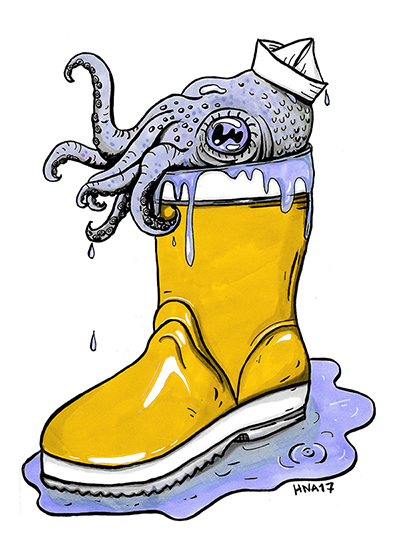 All our products are quite simple but definitely NOT.
Our aim is to make every day just a bit better and scare away any possible grey vibes with some vivid colours and small shards of happiness. We love Finnish and Scandinavian design aesthetics, all creatures and good humour.
All of our prints and products are designed and produced in Finland.
We sell our products online but are also interested in any retail- or collaboration opportunities.
Do NOT feel afraid to contact us: info@not.design
We currently ship to all EU countries.
Hanna Rauma is a Finnish designer and illustrator who loves great stories, creatures and adventures. She is also the person behind all NOT items. In addition to the items on sale she creates custom artwork as well.